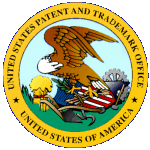 Patent Number 5,630,581
Apparatus for dispensing lightweight sheet-style articles from a stacked supply of articles
---
Issue Date: May 20, 1997
Inventors: Rodesch; Gregory (Oceanside, CA)
Assignee: Rodesch Associates, Inc. (Escondido, CA)
Appl. No.: 583606
Filed: January 5, 1996


Abstract


An apparatus for dispensing individual thin sheet-like articles from a supply stack of articles includes a supply magazine, and a base closing off the supply magazine. The base includes a dispensing assembly which includes a reciprocatably driven roller upon which the article supply stack rests on. Two openings are located on opposite sides of the roller so that the bottommost article may be bent into one opening as the roller is driven in one direction to free it from the supply stack. Rotation of the roller in the opposite direction urges the bottommost article against a curved deflector plate out of the second opening.