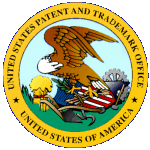 Patent Number 5,988,638

Reel type slot machine utilizing random number generator for selecting game result
---
Issue Date: November 23, 1999
Inventors: Rodesch; Dale F. (San Diego, CA); Rodesch; Gregory L. (Oceanside, CA)
Appl. No.: 955052
Filed: October 21, 1997

Abstract


A reel-type slot machine includes a microprocessor driven game control circuit for randomly selecting a game result. Three reel assemblies each include a symbol-bearing display reel driven by a stepper motor for displaying game symbols corresponding to the game result. A random number generator within the game control circuit generates a random number within a predetermined range of random numbers for application to a look-up table wherein a game result consisting of three game symbols is identified. Each potential game result is associated with a subset of random numbers within the total range of random numbers. The size of the subset determines the probability of the game result occurring. An undesired game result may be avoided by providing no corresponding subset. After the game result symbols have been identified, the display reels are driven by the stepper motors to display the game symbols. Optional ramp-up and ramp-down circuits provide improved stepping accuracy.